Skip to Content
We Provide Professional Stump Grinding and Removal Services
As any tree service specialist will know, stump grinding and removal is often one of the most difficult parts of the tree removal process. It requires a team of experienced specialists with the proper equipment for the job. After 30 years in the industry, the professionals at Neel and Sons Tree Service South Georgia have the stump grinding and removal process down to a science. We have the tools and techniques needed to complete the process safely and efficiently the first time. Leave the tree stumps on your South Georgia property to our licensed specialists.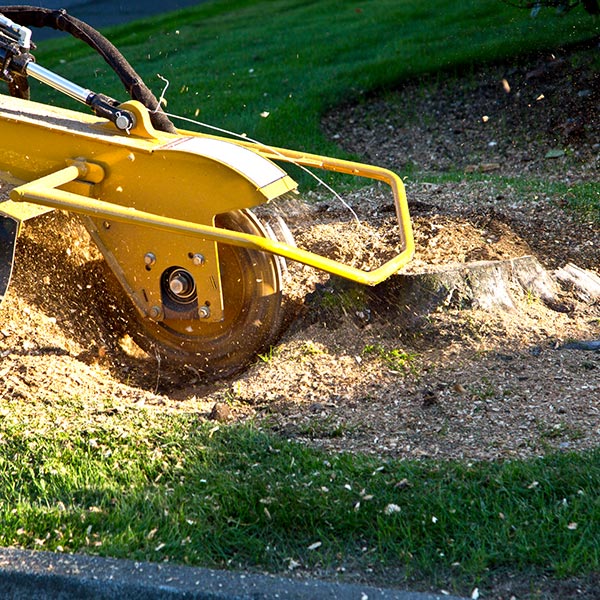 We'll Help You Clear Your Property for a Clearer Mind
Property owners may feel that it's easier to leave tree stump as-is and deal with the issue down the road. With unwanted tree stumps taking up valuable space, you may be missing out on exciting opportunities for your property. No matter what your motivation is for getting rid of that unsightly stump on your residential or commercial property, you've come to the right place. Our experts are here to make the process as stress-free as possible for you. You can achieve the following benefits with our stump grinding and removal services:
Maintain or increase property value
Provide space for landscaping and gardening
Make room for new trees
Create opportunities for exciting construction plans
Give Us a Call for a Free Evaluation and Quote
We're excited to put our team's refined skills to work on the tree stumps on your property. The first step is giving our team a call today. We'll answer all of your questions related to our stump grinding and removal services. Any member of our team would be happy to head over as soon as possible to evaluate your property. We'll provide a free quote and discuss the ins and outs of the process. If you're ready to find freedom from those unsightly tree stumps, get in touch with us today.
Call Us Now to Speak With Our Tree Experts